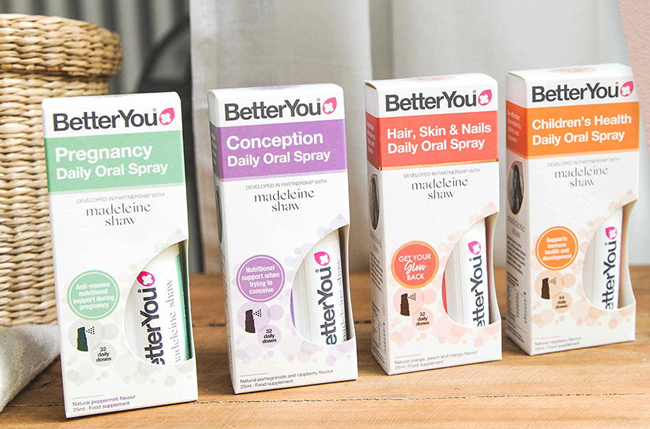 Madeleine Shaw is a nutritional therapist, best-selling cookery writer, chef and mother.
Sharing a food-first approach to nutrient delivery and a passion for quality
supplementation at key life stages, BetterYou has teamed up with Madeleine to
develop a range of nutritional oral sprays to support every stage of
motherhood; from conception to pregnancy, children's health to getting your glow
back – all pill-free.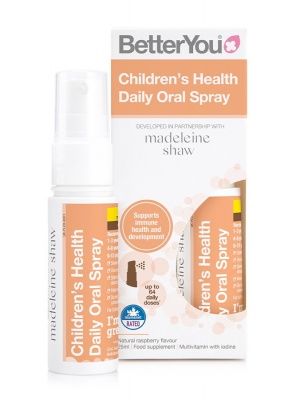 For children especially, taking a traditional oral supplement can be tricky. The brand-new Children's Health Oral Spray offers a convenient and effective way to support the growth and development of toddlers to teens. (Click Here)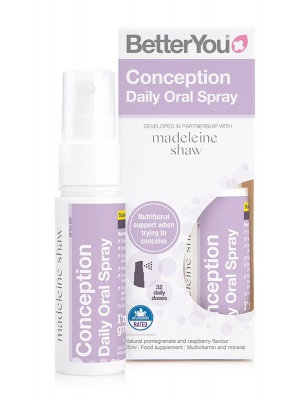 Conception Oral Spray is an expertly formulated blend of seven essential nutrients that work together to support fertility and prepare the body for pregnancy. (Click Here)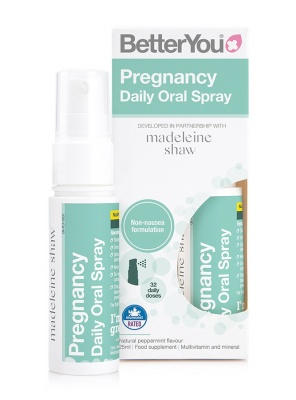 Providing pill-free pregnancy support, the innovative oral spray contains six key nutrients to support mother and baby, including folic acid, iodine, and iron, in addition to vitamins D3, K2 and B12. (Click Here)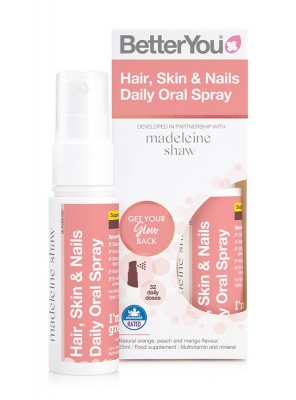 Hair, Skin & Nails Oral Spray is an expert blend of six beauty-boosting nutrients including vitamin C, biotin, pantothenic acid, zinc, selenium and iodine.
The pill-free supplement has a natural orange, peach and mango flavour and is tailored to deliver nutrients to the body quickly and effectively to support healthy skin, hair and nails. (Click Here)