New Pollinosan Hayfever Eye Drops
6 April 2022 | NHP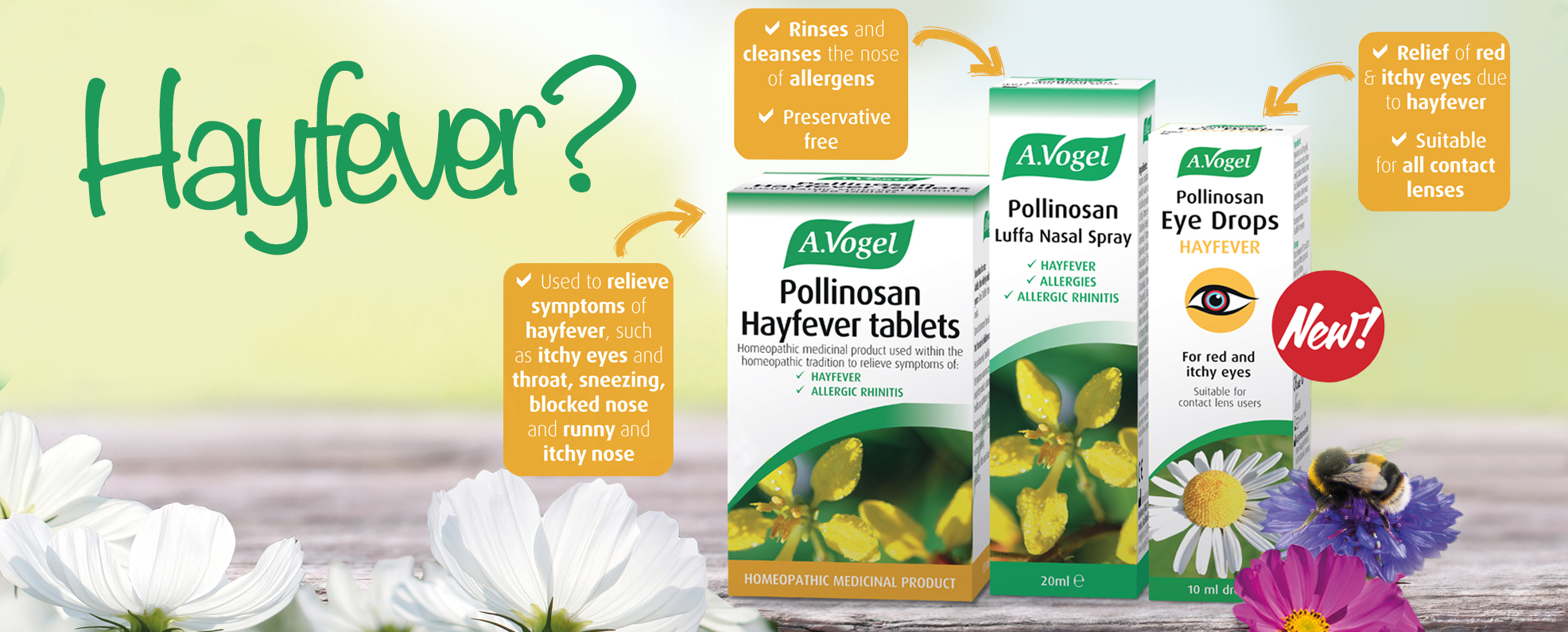 With hayfever being such a common condition nowadays, we always search for ways to bring relief from symptoms such as: itchy eyes, sore throat/cough, blocked ears/earache, runny/blocked nose, sneezing, itchy skin/skin rash, headaches, fatigue.
A. Vogel`s Pollinosan range, that contains tablets, nasal spray and its newest addition, eye drops, promises to ease hayfever symptoms and give you the chance of having a relaxed spring.
With a formula that contains 7 tropical herbs, one of them being luffa which is known to be a natural anti-inflammatory and a desensitiser, this range has been made on the belief that even small quantities of certain plants and minerals can help trigger the body`s natural healing process.
Its newest arrival, Pollinosan Hayfever Eye Drops, is a great addition to an already established hayfever homeopathic range. Suitable for all contact lens users, these chamomile-based drops will help you say "Good-bye!" to red and itchy eyes.
During 2022, A.Vogel will be donating 50p from each sale of Pollinosan Hayfever Eye Drops to the Bumblebee Conservation Trust.
Please click here to see the range.