Lights-out by Better You
27 April 2022 | NHP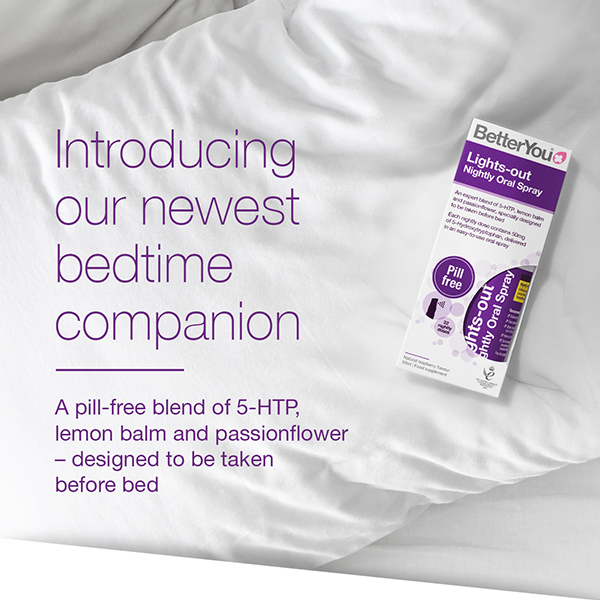 A good night's rest is essential to a healthy existence, protecting you physically and mentally as well as supporting quality of life.
It's estimated that around 40% of people in the UK suffer with sleep issues.
BetterYou's new Lights-out Nightly Oral Spray offers a natural and effective sleep aid, delivering 50mg of 5-HTP to support relaxation in readiness for sleep.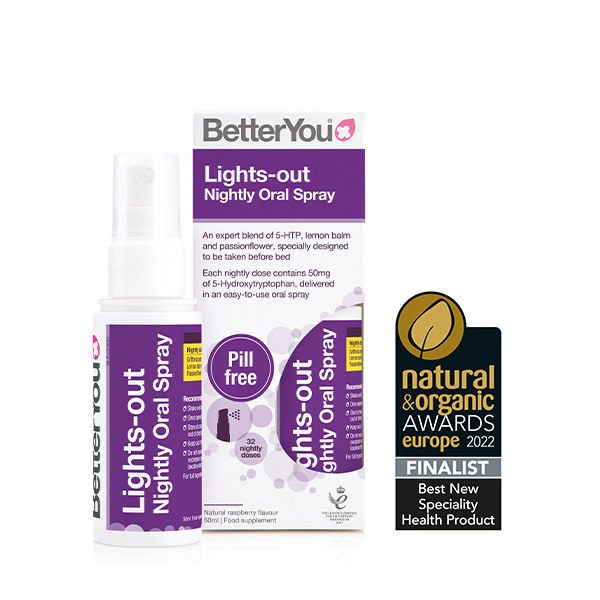 An expert blend of 5-HTP, lemon balm and passionflower, specially designed to be taken before bed. Each nightly dose contains 50mg of 5-Hydroxytryptophan, delivered in an easy-to-use, natural raspberry flavoured oral spray.

Finalist at Natural & Organic Products Europe 2022 for Best New Specialty Health Product.
Please click here to see.