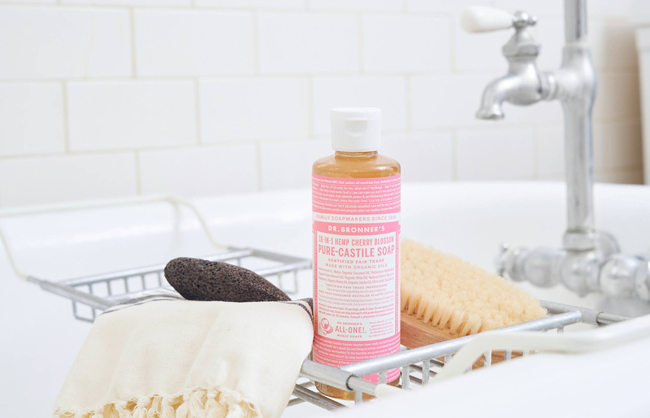 Subtle scents of cherry and cherry blossoms—the smell of spring.
1. What does the Cherry Blossom soap smell like? Floral and fruity, with notes of cherry.

2. What's in the "natural Cherry Blossom fragrance"? It is a blend of plant-based essential oils & extracts, including orange oil, lime oil, lavender oil, ho wood oil, grapefruit oil, spearmint oil, and clove bud oil.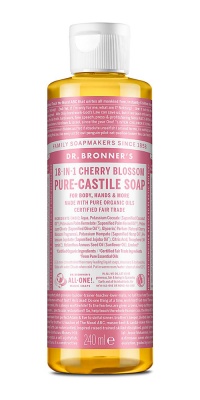 Shop Dr Bronner's Cherry Blossom (Click Here)