Celtic Winds Day Visit
22 August 2019 | NHP
A recent day trip to Celtic Winds HQ started with a tour of the fields after a rain warning for the afternoon changed the day's itinerary. A short 5 minute drive from the factory and we were surrounded by 8ft tall Hemp plants. Celtic Winds have perfected the skill of growing Hemp in the Irish climate over many years. This immediately shows when you see the lush quality of the crop itself. Celtic Winds don't use pesticides or chemicals on their crops so it was fascinating to hear to how they have evolved their growing technique to care for it and the local ecosystem.
The first thing you notice is that the crop doesn't grow up to the hedge line. They maintain a field margin to encourage wildlife to thrive. This zone provides a home to butterflies, bee's and a host of other pest predators which help to kill off any unwanted visitors, such as aphids.
Technology as we know moves on so quickly and the guys at Celtic Winds have really embraced this. They employ a squadron of drones to fly over the crop fields with specially designed sensors to monitor growth and identify potential or emerging problems, such as pest and fungal infestations which can be quickly dealt with before they spread to the rest of the crop.

(Paul McCourt, MD of Celtic Winds giving an insight of how the crop is grown).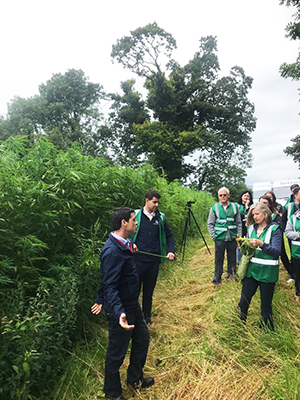 (Your being watched!!!! Drone above monitoring the crops).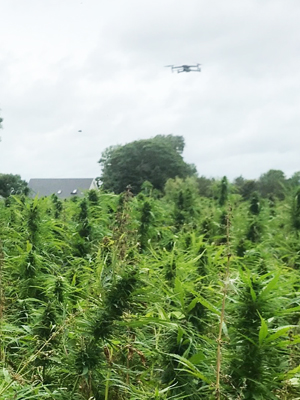 (I'm around 6ft1, so this picture below gives some since to the size the hemp grows).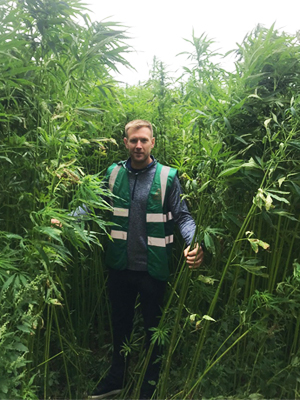 Back at Celtic Winds HQ we were given a tour of the facility. We learned how the oil is produced at every stage: from the seed being planted in the field, to the product being bottled in the factory. As Celtic Winds grow all of their own hemp and process it all in-house this puts them in a unique position and gives full traceability of their product. From the batch number they can tell when the product was bottled, when the crop was cut, when the seed was planted and even who drove the Combine Harvester. Every step of the procedure is regulated by the governing authorities. Every field they use and every bag of seed is accounted for. Each batch is tested by an independent lab and only then is the product approved to be sold as we know it.

(Sean McCourt, head of production giving a full run down of procedures).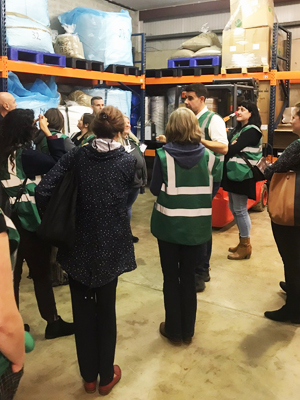 (End of the Line. Products are feed into this bottling line and are labelled ready to go).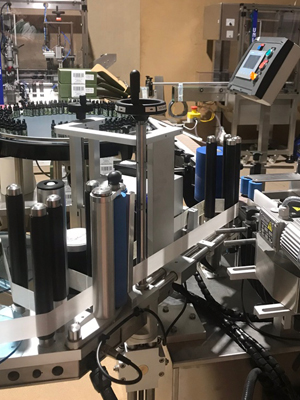 (Celtic Winds only use Miron glass for their bottles, which protects the oil from sunlight damage).

I think I speak for everyone who attended the trip when I say that we were all highly impressed with what we saw and heard. It gives us great assurance that we're working with a company who is clearly highly professional in a sector of our industry where there are more questions than answers.